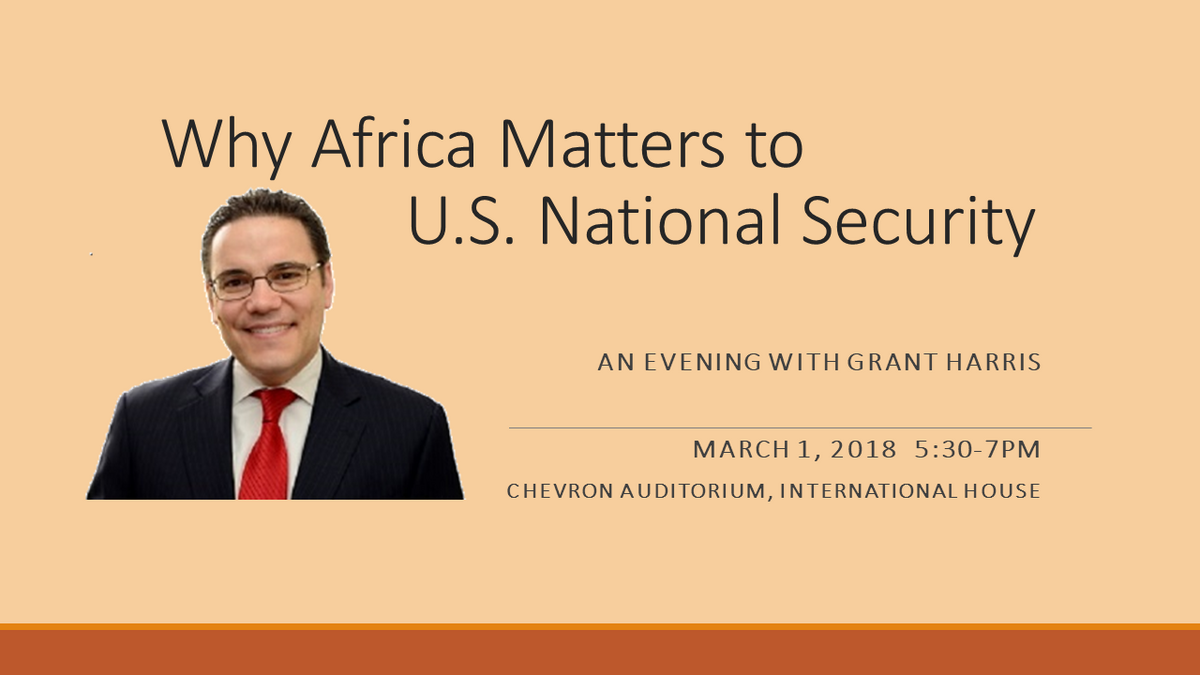 Grant Harris is CEO of Harris Africa Partners LLC and advises companies on doing business in Africa. From 2011 to 2015,
Harris served as Special Assistant to the President and Senior Director for African Affairs at the White House. Harris previously worked at the White House under President Bill Clinton and served twice at the U.S. Mission to the United Nations. Harris holds a J.D. from Yale Law School, an M.P.A. from Princeton University, and a B.A. from the University of California, Berkeley. Harris was the student body president at UC Berkeley in 1996-1997.
While Harris was in the White House, he helped shape and launch the Young African Leadership Initiative (YALI), a program inspired by President Obama's firm belief that we've got to be engaged with and we want to do everything we can to support Africa's next generation of leaders.
Part of the YALI initiative was the Mandela Washington Fellowship for Young African Leaders which was announced on June 29, 2013 in South Africa by President Obama. In summer 2014, the UC Berkeley Goldman School of Public Policy hosted 25 emerging leaders from sub-Saharan Africa Africa through this program(link is external) and continued each year through to 2016.
Harris also conceived and was the primary arhcitect of the U.S. Strategy Toward Sub-Saharan Africa, signed by President Obama in 2012. During his time at the White House, Harris also oversaw U.S. efforts to create and implement the National Strategy for Combating Wildlife Trafficking, and led the U.S. response to various peace and security crises across Africa.
Doors open at 5:30 pm for a wine and cheese reception.
Co-sponsored by: